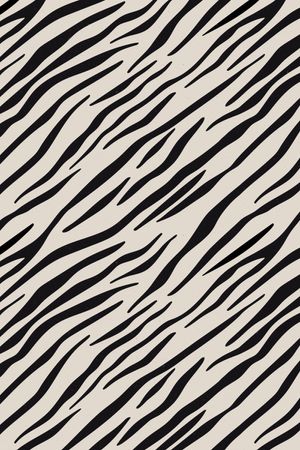 New EP - Out Now!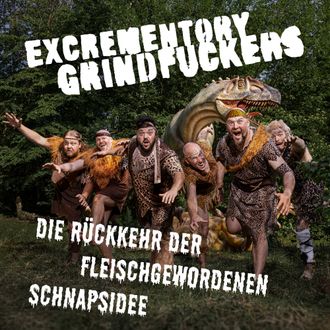 The Excrementory Grindfuckers release a new EP (18.8.23) with 3 brandnew tracks, including 1 new song, 2 cover versions and additonally their entry for the Obscene Extreme 2023 Sampler.

Download it for free or find it on your favorite streaming service!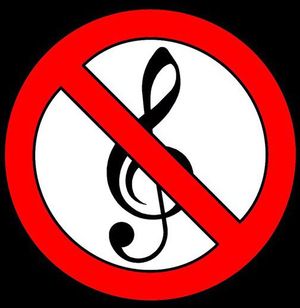 SHOP
The comicbook-style version of us! Pimp up your home, yo! (A0 format, comes folded)
Read more…
A golden tank to pimp your home, yo! (A0 format, comes folded)
Read more…
The Stone Age grindfuckers are running away from a mad dinosaur - crazy! (A1 format, comes folded)
Read more…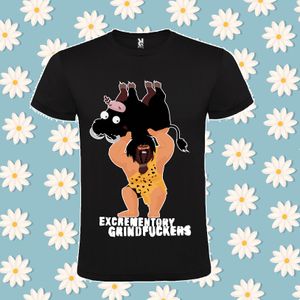 BIOGRAPHY
(german:) Die EXCREMENTORY GRINDFUCKERS sind die uneingeladenen Gäste, die auf jeder Party alles wegsaufen und beim Nachhausegehen in den Hausflur kotzen. 
Die fünf Grindcore-Trottel aus Hannover haben es sich zur Aufgabe gemacht, die Grenzen des schlechten Geschmacks neu zu definieren, was sie seit mehr als 20 Jahren und mittlerweile acht in Eigenproduktion erstellten Tonträgern erfolgreich tun. 
Ihr Ziel: Die ach so ernste Metalszene komplett zu verhorsten. 
Mit einem Sound zwischen Hans Zimmer, Schlager, und platzender Luftpolsterfolie verschleiern sie Anspruch und Ambition geschickt hinter einer albernen Maske der Verblödung. 
(english:) The EXCREMENTORY GRINDFUCKERS are the uninvited guests that drink away all the booze at your party and puke into your entrance hall when leaving. 
The five grindcore-fools from Hannover have set themselves to redefine the limits of bad taste, what they successfully do since more than 20 years and with eight self-produced studio albums they released in the meantime. 
Their aim: Taking the piss out of the oh so serious metal scene. 
With a sound between Hans Zimmer, pop-music and cracking bubble wrap they cleverly disguise ambition and aspiration behind a silly mask of mental enfeeblement.
Members: Kai - Vocals, Mike - Vocals/Keytar, Rob - Vocals/Guitar, ND - Bass, Christus - Drums, Piggy - Guitar